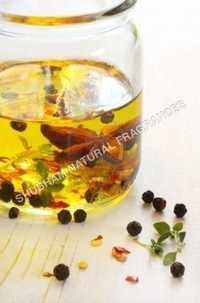 Star Anise Oil (169)
Product Description
Description- We Shubham Natural fragrances offers Natural Essential Oils. Star anise oil is often mistaken for anise oil since both of them possess similar names as well as have similar aroma and similar but not entirely same properties. The aroma of star anise oil is very much similar to that of black licorice.
Botanical Name- Illicium verum
Extraction Method- Steam Distillation
Color & Odor- Pale Yellow with a Sharp, anise and licorice-like aroma.
Uses- Star anise oil is used in inhalers and diffusersin order to ease cold, flu and bronchitis.