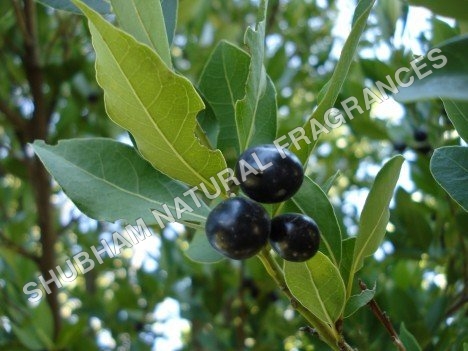 Laurel berry oil
Product Code : 141
Product Description
Description- We Shubham Natural fragrances offers Natural Essential Oils. The laurel tree is a small unimpressive shrub or tree, originating in the eastern Mediterranean countries. The evergreen tree reaches maturity after five years and yields about 5 kg of leaves per season, which in turn gives about 50-70 g of essential oil.
Botanical Name- Laurus nobilis
Extraction Method- Steam Distillation
Color & Odor- Pale yellow green liquid with a fresh, strong but sweet, aromatic camphoraceous, somewhat spicy medicinal odor
Uses- Laurel Berry oil has been used as an insect repellant, a spice oil, and a culinary herb oil.