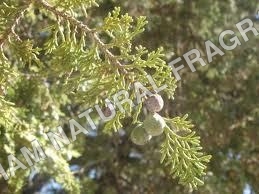 Juniper leaf oil
Product Code : 139
Product Description
Description- We Shubham Natural fragrances offers Natural Essential Oils. The plant is small bushy shrubs or tree, 3-35 feet in height growing at an altitude ranging from 8800 to 15, 400 feet in the Himalayan region . The berries are plucked from the branches of the plant once a year and dried and ground before distillation.
Botanical Name- Juniperus Communis
Extraction Method- Steam Distillation
Color & Odor- Colorless to pale yellow liquid
Uses- Juniper leaf oil further helps the digestive system as well as menstrual troubles.