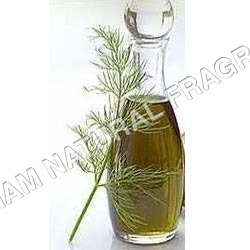 Dill Seed Oil
Product Code : 132
Product Description
Description- We Shubham Natural fragrances offers Natural Essential Oils. Dill seed oil is extracted from all natural dill seeds. Dill seeds are used in the making of gripe water for treating digestive disorders. Dill seeds and their essential oil have been proved for their effectiveness in treating infant ailments. This oil has the power to lower glucose levels and regularize insulin levels in the body.
Botanical Name- Anethum Graveolens
Extraction Method- Steam Distillation
Color & Odor- Pale Yellow To Yellow Liquid with Cooling Herbal Green And Spicy Caraway Odor.
Uses- Dill seed oil is used in the treatment of flatulence, colic in children, halitosis, insomnia, indigestion, hiccups, stomach upset and other digestive discomforts.