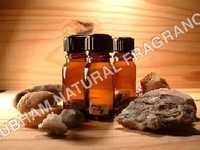 Cypress Oil
Product Description
Description- We Shubham Natural fragrances offers Natural Essential Oils. Cypress oil is extracted from plant Cupressus sempervirens and is also known as Mediterranean cypress.The Oil is extracted from the needles & twigs of the branches of the plant. It has a woody, slightly spicy and refreshing masculine smell. Cypress oil is colorless to very pale yellow in color and watery in viscosity. Cypress is an evergreen tree with dark green foliage, small flowers and round brown-gray cones with seed nuts inside.
Botanical Name- Cupressus sempervirens
Extraction Method- Steam Distillation
Color & Odor- Yellow liquid with Woody Evergreen odor.
Uses- Cypress oil is widely used in the treatment of respiratory disorders, muscle & joint related problems, skin diseases and other ailments.