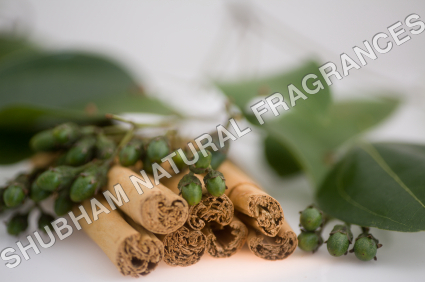 Product Description
Description- We Shubham Natural fragrances offers Natural Essential Oils. Cinamon Leaf oil is extracted from the leaf part of the plant. The extract is Golden Brown in color and can be blended well with any oil from the citrus family.
Botanical Name- Cinnamomum verum
Extraction Method- Steam Distillation
Color & Odor- Yellowish to brownish liquid with Woody Spicy Cinnamon odor.
Uses- Cinnamon Leaf oil also has astringent, carminative, emmenagogue and natural insecticide and antispasmodic properties.