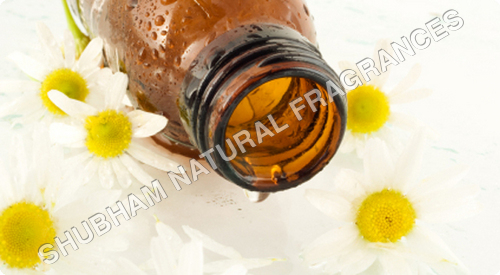 Chamomile (Roman) Oil
Product Code : 124
Product Description
Description- We Shubham Natural fragrances offers Natural Essential Oils. The chamomile essential oil has sweet, apple-like fragrance and has very light clear blue color with watery viscosity.
Botanical Name- Chamaemelum nobile
Extraction Method- Steam Distillation
Color & Odor- Pale blue greenish, clear liquid with Sweet Herbal Green Woody odor
Uses- Roman chamomile oil is used for getting relief from throat infections, gall bladder problems, relieve allergies, hay fever & asthma.