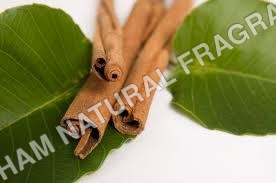 Cassia oil
Product Code : 120
Product Description
Description- We Shubham Natural fragrances offers Natural Essential Oils. Cassia Oil is derived from leaves through steam distillation process. It is cheaper & more abundant than Ceylon variety with its value depending mainly on percentage of cinnamon aldehyde which it contains.
Botanical Name- Cinnamomum cassia
Extraction Method- Steam Distillation
Color & Odor- Yellowish-brown liquid with Sweet Balsam Cinnamon odor
Uses- Cassia Oil is used as spice & food flavoring as well as for treatment of digestive complaints.