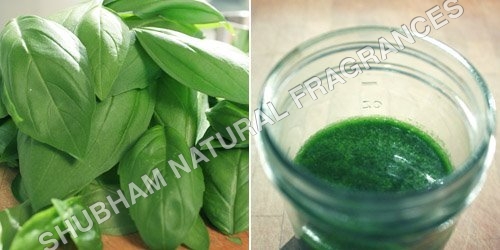 Product Description
Description- We Shubham Natural fragrances offers Natural Essential Oils. The Basil oil is thin transparent fluid with light yellow to yellow-green color with aroma characteristic of Basil. The essence is distilled from leaves and has light greenish yellow with sweet green overtones.
Botanical Name- Ocimum basilicum
Extraction Method- Steam Distillation
Color & Odor- Pale yellow liquid with Sweet, spicy, fresh aroma.
Uses- Basil Oil is used for inhalation, in baths and for aromatherapy massages.When it is combined with other oils like Thyme, it also acts as powerful antiseptic.