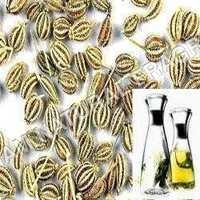 Ajwain Oil
Product Description
Description- We Shubham Natural fragrances offers Natural Essential Oils. The ajwoin oil or ajwain oil is a dark-brown fluid with identifying smell and a warm taste perception. It is mostly used in preparing essential oils for curing of various ailments and finds extensive application in aromatherapy.
Botanical Name- Trachyspermum copticum
Extraction Method- Steam Distillation
Color & odor- colourless to brownish liquid with characteristic odour
Uses- It is traditionally being used in Ayurvedic medicine to treat Cholera.